About Arty
Arty is a revolutionary art escrow service built for artists who accept art requests and fulfil digital art commissions. We built Arty after being left disappointed with how expensive and limited commission marketplaces were.
Other commission management services:
Charge a service fee up to 20% for the artist,
Require the client to pay a fee to buy a commission,
Don't accept artists or clients from certain countries,
Have limited payment options,
Force the artist to use a different currency and pay currency conversion fees, and;
Pay artists via a service which has high fees or expensive currency conversion costs.
Arty handles your commissions to clients from almost anywhere in the world, easily and cheaply. We pay your earnings straight into your bank account in your currency and without any exchange mark-up.
How do I use Arty?
Too many words below? Arty's three-step process is on the homepage too!
Using Arty doesn't change the way you get clients. We don't have public profiles or pricing sheets for artists, we let you find customers however you normally do.
Once someone is interested in working with you, write the details of the commission on Arty and we'll generate a unique link to share with your client. Through that link, the client can safely prepay for the commission, track its progress, view a sample of the piece (watermarked & resized), and download the completed piece.
Through your artist account (which is created after your first commission sale), you can upload completed commissions and make revisions, track your income, and payout earnings to your bank account in your local currency no matter which countries your clients are from.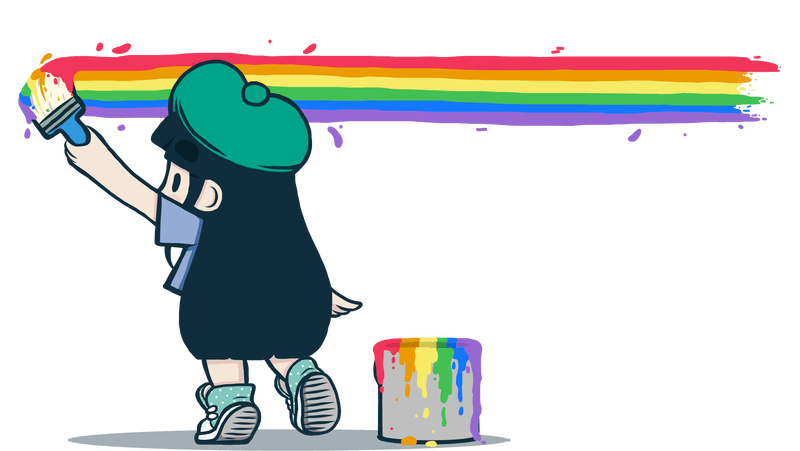 Is Arty for me?
Have you ever had a client not pay for work you delivered, or get cold feet when asked to prepay? Have you ever lost a PayPal dispute even though you were right?
Or maybe you have used DeviantArt, Fiverr, Artists & Clients, or one of the other online marketplaces to act as the middleman? The profile and escrow service are useful, but they took a huge percentage of your artwork's sale price – and what for – not their "dispute resolution" processes!
Arty is your solution. You don't change how you get exposure but when a potential client gets in touch Arty will handle the payment, escrow service, delivery, and if necessary; dispute resolution. Just put in the details for the commission and share the unique link with the client... That's it!

Blockchain Escrow Technology
Arty is a world-first for art escrow services because it's built on blockchain technology. A blockchain is a public ledger which records transactions in chronological order. The blockchain isn't owned or operated by any single person, it's driven by a community. When you start a commission on Arty, we bundle the details together, anonymise them, and pay for it to be put on the blockchain.
On the blockchain, the details of the commission are set in (digital) stone and can be used to validate a claim later if necessary. We call this the "commission contract". Information on the blockchain is transparent, decentralised, irreversible, and non-repudiable. This means we can have incredibly robust escrow services without driving up the costs.
By way of example, let's say you have delivered a commission, but now the client is telling people you ripped them off and didn't deliver what they asked for. Traditionally this would lead to an arduous dispute process which always ends in a "he said, she said" match, all the while your reputation suffers. In the end, the dispute might not even settle in your favour, especially if the client provides faked screenshots of alleged conversations regarding the commission details.
Now let's run the same scenario with the blockchain. You have irrefutable proof of what the client asked for and what you delivered. If you want, you can give anyone the details to verify the commission contract themselves – clearly stating what was agreed on. No more "he said, she said", no more unfair dispute resolution, and no reputational damages.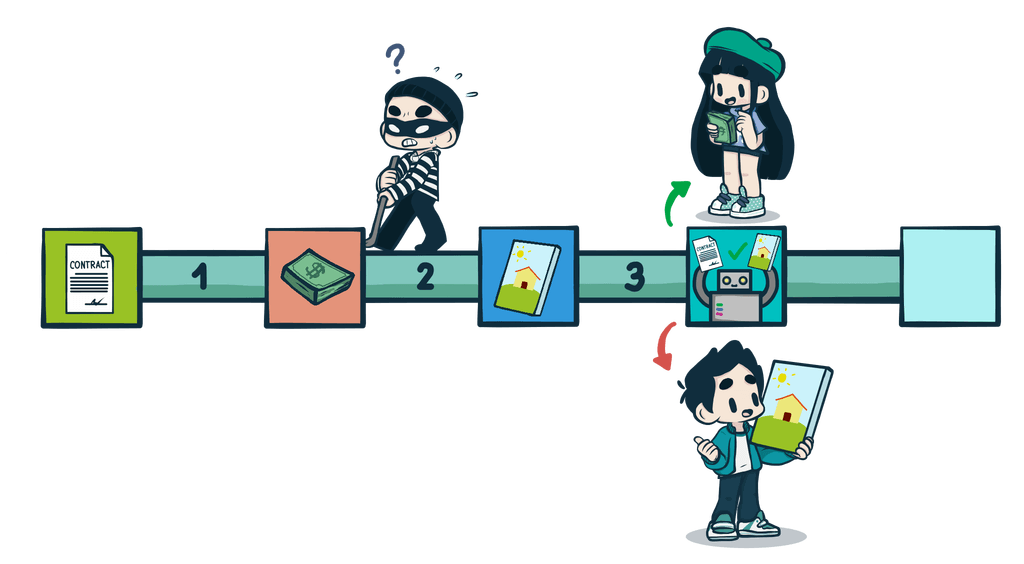 How is my commission contract secure?
You may be wondering "if the blockchain is public, and anyone can add information to it, how does Arty protect against fraudulent commission contracts?"
That's a great question, I always knew you were a smart cookie! The answer comes down to "sender verification" – when verifying a commission contract, we make sure it was created from one of Arty's Ethereum addresses. Let me explain a bit more technically:
There are a lot of different blockchains, you may have heard about some concerning cryptocurrencies like Bitcoin, Ether, or Litecoin. These are virtual currencies built from their underlying blockchain technology. Virtual currencies are just one example of products that can be built on blockchain technology (obviously, otherwise Arty couldn't exist!). Arty is built on the Ethereum blockchain. When Arty puts a commission contract onto the Ethereum blockchain, the "address" we use to send the contract from is also stored. A sending address is recorded for every transaction made by anyone on the Ethereum blockchain. The address represents the location of that person's "wallet". No one else can use that addresses without access to the wallet.
Arty's wallet is heavily protected behind many layers of security to ensure that no one else can make commission contracts from our address. When verifying a commission contract, Arty checks whether the sender of the contract matches our address – if it doesn't, we know the contract is fraudulent and cannot be trusted.