About Arty
Arty is a digital art commission management platform that empowers artists to accept commission requests from international clients while being significantly cheaper than our competitors such as DeviantArt and Artists & Clients, and safer than alternative payment methods such as PayPal.

Accept PayPal even if you don't have an account
Arty allows your clients to pay you via PayPal even if you don't have (or can't get) an account. You must have a verified Wise (formerly TransferWise) account to use this feature.
Hide your personal details
Arty will never disclose your PayPal or Wise account details to your clients. Your account name and email address are always hidden by default.
Stop accepting a 20% cut taken from your work
Our competitors take huge cuts from your sale price, and some also charge the client a fee to buy from you! Arty's fee structure is transparent and far cheaper than our competitors DeviantArt and Artists & Clients.
Work with international clients hassle-free
Arty accepts artists and clients from almost anywhere in the world. Clients can pay for commissions with their VISA, MasterCard, or PayPal. The artist must have a verified Wise or PayPal account to receive earnings.
Get paid in your currency without extra fees
Artists can choose to use Wise to pay their earnings directly into their bank account regardless of where their clients were from or how they paid. Wise uses the real exchange rate to perform currency conversions saving you from unnecessary conversion fees or exchange rate mark-ups.
Avoid getting scammed
Arty is also an escrow service to protect both artists and clients. Using an escrow service minimises the chance of either party being scammed and can help reach a positive resolution when faced with fraudulent chargebacks or PayPal disputes.
Don't change how you find clients
We are not an advertiser for artists. You find your clients however you like and we'll handle the payments, escrow, digital delivery, and (if necessary) disputes.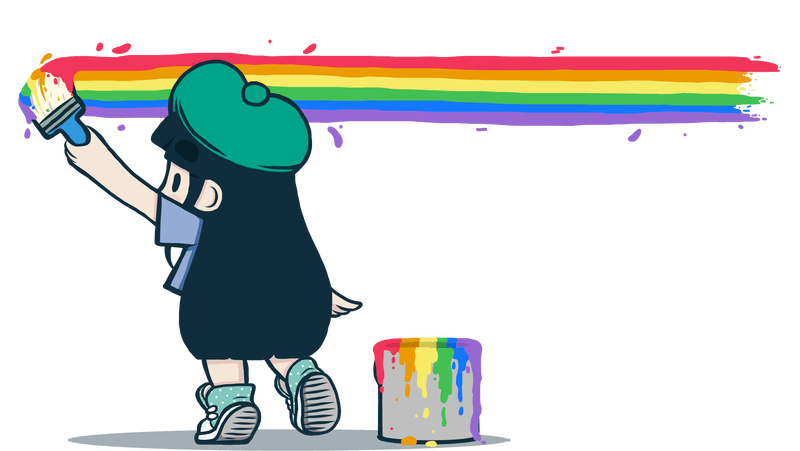 How do I use Arty?
Too many words below? Arty's three-step process is on the homepage too!
Using Arty doesn't change the way you find clients. We don't have public profiles or pricing sheets for artists.
Once someone is interested in working with you, write the details of the commission on Arty and we'll generate a unique link to share with your client. With that link, the client can safely prepay for the commission, track its progress, view a sample (watermarked & resized), and download it when completed.
In your artist dashboard, you can upload completed commissions, make revisions, track your income, and withdraw earnings to your bank account or PayPal in your local currency.
What other reasons should I use Arty?
Have you ever had a client not pay for work you delivered, or get cold feet when asked to prepay? Have you ever lost a PayPal dispute even though you were right?
Or maybe you have used DeviantArt, Fiverr, Artists & Clients, or one of the other online marketplaces to act as the middleman? Did you find the escrow service useful, but they took a huge percentage of your artwork's sale price, charged your client a fee to buy from you, or gave you a bad currency conversion exchange rate?
Arty is your solution.